.
William Anderegg
Associate Professor, University of Utah
Expertise: Forests, Drought, Climate extremes, Ecology
Details: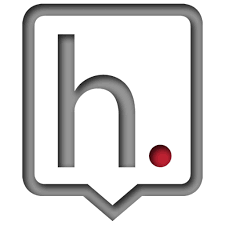 Hypothesis handle: anderegg
Qualifying publication(s): see criteria

http://onlinelibrary.wiley.com/doi/10.1111/nph.134

http://www.nature.com/ngeo/journal/v8/n5/full/ngeo
---
---
---
Analysis of "The Phony War Against CO2"
in

The Wall Street Journal,

by

Rodney Nichols and Harrison Schmitt

— 03 Nov 2016

"The article speaks about scientific questions under an "opinion" banner—as if questions about the role of CO2 in the Earth system could be a matter of opinions. For the major fi..
---
---
Analysis of "Your Complete Guide to the Climate Debate"
in

The Wall Street Journal,

by

Matt Ridley and Benny Peiser

— 30 Nov 2015

"This article peddles the usual false statements masquerading as opinion that we have been seeing for years, and would not be published by a reputable publisher. Most of the scient..
---
---
Planting trees can help mitigate some aspects of climate change, but it cannot solve all environmental crises
CLAIM
"Trees provide a solution to almost all environmental crises we're facing. Trees reverse climate change by cleaning carbon from the air."
SOURCE: Pamela Anderson, 8 Billion Trees
Published: 25 Aug 2020
VERDICT

---
Climate scientists agree that human-caused greenhouse gas emissions are primarily responsible for climate change, contrary to claims in Clear Energy Alliance video
CLAIM
The scientific consensus on whether global warming is human caused is not 97 percent, it's less than 1 percent. There is no way to measure the human impact on climate change.
SOURCE: Mark Mathis, Clear Energy Alliance
Published: 25 Jun 2020
VERDICT

---
EPA's Scott Pruitt incorrectly suggests climate change might not be "a bad thing"
CLAIM
We know that humans have most flourished during times of, what, warming trends. I think there are assumptions made that because the climate is warming, that that is necessarily a bad thing.
SOURCE: Scott Pruitt, KSNV NBC Las Vegas
Published: 09 Feb 2018
VERDICT

---