.
Sara Vicca
Postdoctoral research fellow, University of Antwerp
Expertise: Terrestrial ecosystems, Extremes, Carbon cycle, Biogeochemistry
Details:

Orcid ID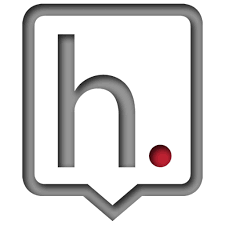 Hypothesis handle: svicca
Qualifying publication(s): see criteria

http://www.nature.com/articles/srep28269
---
---
---
CNN accurately covers latest IPCC report
in

CNN,

by

Brandon Miller

— 19 Jan 2019

This CNN story covered the October release of the IPCC's "Global Warming of 1.5 °C" report. The report, which was requested by governments during the 2015 Paris Agreement negotiat...
---
---
---
Letter stating there is "no climate emergency" repeats inaccurate claims about climate science
CLAIM
"Natural variation explains a substantial part of global warming observed since 1850;" no statistical evidence that global warming is intensifying natural disasters, or making them more frequent.
SOURCE: Toby Young, Daily Sceptic
Published: 24 Aug 2022
VERDICT

---
Scientific studies established clear links between human-caused increased in atmospheric CO2 and global warming
CLAIM
"It's a good thing that we are putting some more carbon dioxide in the atmosphere. The scientific method has not been applied in such a way as to prove that carbon dioxide is causing the Earth to warm."
SOURCE: Patrick Moore, Instagram
Published: 18 Dec 2020
VERDICT

---
Human activities have dramatically increased atmospheric CO2 levels, causing imbalances in the global carbon cycle
CLAIM
Human additions of CO2 are in the margin of error of current measurements and the gradual increase in CO2 is mainly from oceans degassing as the planet slowly emerges from the last ice age.
SOURCE: Cole Ryan, I Love Carbon Dioxide
Published: 20 Apr 2020
VERDICT

---
CO2 can increase plant growth in greenhouses while also negatively affecting ecosystems and human societies
CLAIM
CO2 is a plant nutrient...it's not a pollutant that threatens human civilization. If CO2 was so terrible for the planet, then installing a CO2 generator in a greenhouse would kill the plants.
SOURCE: Mike Adams, Natural News
Published: 19 Mar 2020
VERDICT

---
In CNN interview, William Happer misleads about the impact of rising carbon dioxide on plant life
CLAIM
there's this myth that's developed around carbon dioxide that it's a pollutant […] Carbon dioxide is a perfectly natural gas, it's just like water vapor, it's something that plants love.
SOURCE: William Happer, CNN
Published: 25 Apr 2017
VERDICT

---