.
Jennifer Francis
Research Professor I, Department of Marine and Coastal Sciences, Rutgers University
Expertise: Arctic climate, Sea ice, Arctic/mid-latitude linkages, Extreme weather
Details: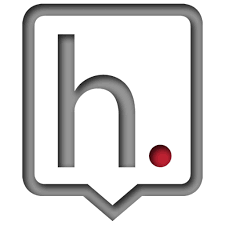 Hypothesis handle: jafrancis
Qualifying publication(s): see criteria

http://iopscience.iop.org/article/10.1088/1748-932

http://onlinelibrary.wiley.com/doi/10.1029/2012GL0

http://rsta.royalsocietypublishing.org/content/373
---
---
---
---
---
---
---
---
---
---
YouTube video falsely claims that climate models systematically over-estimated warming and that we are heading towards an ice age
CLAIM
"The official observed temperatures are coming consistently below the scary global warming numbers"; "Melting polar ice triggers ice age"
SOURCE: Ben Davidson, Suspicious0bservers
Published: 27 May 2021
VERDICT

---
EPA's Scott Pruitt incorrectly suggests climate change might not be "a bad thing"
CLAIM
We know that humans have most flourished during times of, what, warming trends. I think there are assumptions made that because the climate is warming, that that is necessarily a bad thing.
SOURCE: Scott Pruitt, KSNV NBC Las Vegas
Published: 09 Feb 2018
VERDICT

---
Heartland Institute report incorrectly claims no evidence of human impacts in melting ice
CLAIM
Melting of Arctic sea ice and polar icecaps is not occurring at 'unnatural' rates and does not constitute evidence of a human impact on the climate.
SOURCE: Craig Idso, Robert Carter, S. Fred Singer, Heartland Institute
Published: 17 May 2017
VERDICT

---