Partners, Funders & Donors
Partners & Funders
We are grateful for all the volunteers who make Science Feedback's work possible as well as the individuals and organizations who are contributing to support its continuous development. Funders have no influence over Science Feedback's fact-checking conclusions.
Science Feedback is a not-for-profit organization registered in France. It owns a subsidiary company (SciVerify) that conducts commercial partnerships with platforms such as Facebook and Tiktok. Below is a list of institutions that account for at least 5% of Science Feedback's revenues since 2015 and a list of individual donors.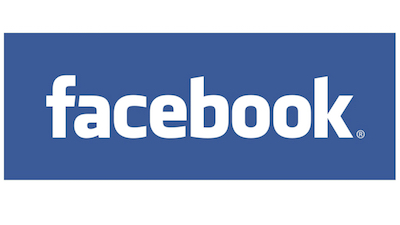 Third Party Fact Checking program
Science Feedback is partnering with Facebook to verify the credibility of viral content as part of the third-party fact-checking initiative. Learn more.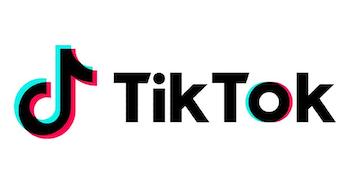 Safety Partners
Science Feedback is partnering with Tiktok to help review and assess the accuracy of viral videos as part of the Safety Partners' program. Learn more.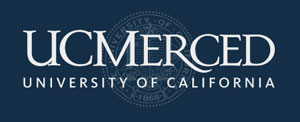 The University of California Merced
Climate Feedback was supported by the Center for Climate Communication at UC Merced between 2015 and 2017.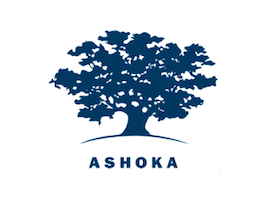 Ashoka
Supports Science Feedback's founder Emmanuel Vincent as part of a global network of change leaders.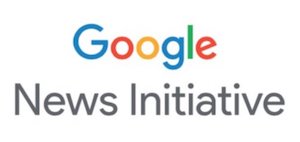 IFCN / Google News Initiative
In 2020, Science Feedback was awarded a development grant from the Poynter Institute's International Fact-Checking Network (IFCN) and seed funding from the Google News Initiative to build a database of fact-checks and of websites that spread misinformation the most. See the Open Feedback database.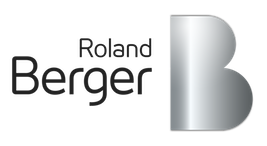 Roland Berger
Provided pro-bono work in 2019 to develop Science Feedback business plan and fundraising.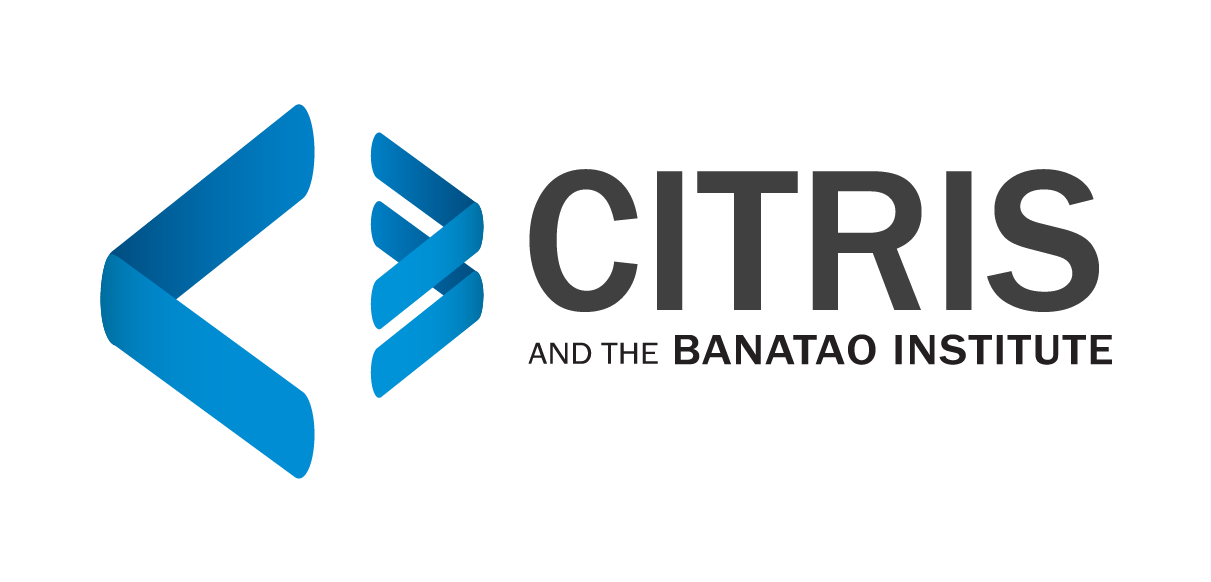 The Center for Information Technology Research in the Interest of Society
'Data & Democracy' grant #2015-313

The Credibility Coalition
Microgrant to support the assessment of the scientific credibility of 2018's most viral health stories.

The Shuttleworth Foundation
Flash grant. Nominated by Peter Cunliffe-Jones from Africa Check.
Individual donors
In 2016, we raised $30,000+ thanks to the generous donations of 500+ backers on Indiegogo. Readers also regularly support our work via our donation page.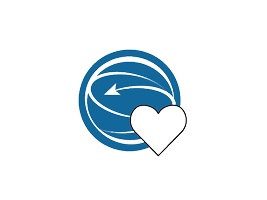 $1000 and more:
Durst Family
The Reis Foundation
Amy Hutchinson
Anna
$250 and more
Emmanuel David
Evan Evans
Ray Frackelton
Jeff Hammersmark
Volker Leuchsner
Pascal Machet
Benjamin Okun
Angus Rose
TJ Grant
Paul Whiffen
$100 and more:
Aidan Harrison
Amy Nethery
Atle Abelsen
Baptiste Raymond
Ben Hirst
Bjarte Foshaug
Bob Thomas
Carl Charlson
Carl Reed
Christopher
Christopher Kerr
Come & Manue
Dan Hepler
Daniel Chappell
Daniel Polley
David Day
David Maher
David Griffiths
David Hirmes
David Hundt
David Slater
dbcorbin
Declan Conway
Diane
Dominic BBD
Emmett Barcalow
Eric Guilyardi
Etienne Voilliot
Gael & Amandine
Ian Sharp
Jacob Kushner
James S. Schlather
Jan Paul Posma
Jean-Yves Perrin
Jennifer Francis
Jerry Sinnamon
Jessica Blois
John Burston
John Gastineau, Ph.D.
Jonas Hostettler
Justin Connelly
Karl A. Anderson
Kathy Henderson
Kees Vanderleun
Ken Denson
Kenneth Pollard
Larraine Gerelick
Laurent
Marc Tetlow
Mark Sloan
Mark Smith
Michael
Mikko
Pete Johnson
Peter Browne
Priya Schiavoni
Richard Adamson
Roger Hofer
Sam Royston
Sebastiaan Ubink
Simon Anthony Thompson
soasato
Stephenie Joyfred
Steve Burrows
Sue Nethercott
Thomas Ochs
Tim Farley
Tom Parmenter
United Way of Central New Mexico
William Knox
Wilson
Yassine X. Bouchoucha
Yohan Brunebarbe
Anonymous (9)
$50 and more:
Alexandre Mignot — Alexis Tantet — Alina & Philip — Allison — Andras Zsom — Andy Simpson — Anna — Annie Kia — Armando Quintero — Arraffa Piédiferro — AW Omta — Bernadette — Bernard Bromell — Blaž — Bob — Bob — Bovey Zhang — Britta Voss — Bruce — Cam Ellison — Carl — Charles — Charlotte — Christian — Christopher Horne — Cine — Clement de Boyer — Curt Newton — Dale Poozhikala — Dan Sandberg — Danial Mongeon — David Hanawalt — David Kirtley — David Landskov — David Zucker — Deborah Goldsmith — Dr. Cindy Frantz — Dr. Robert Hedges — Dr. Stephen P. Kelner, Jr. — Dustin & Sonja Luther — Edward — Emily Shuping — Eric — Eric Verploegen — Erwan Ledoux — Ethan T. Vishniac — Florian Cahagne — Frantisek Kratochvil — Gene Floersch — Genevieve Hunt — Glenn Popenko — Gordon Mcgrew — Grant — Harriet — Hélène Salmon — Horatio Wildman — J-B Madeleine — Jacopo Riboldi — James Governor — Jan Henneberger — Jane — Jennifer Recklet — Jérôme Guilet — Jérôme Vialard — Jillian St Andre — Jim Kelleher — JM — Joanna Nolan — Joel Huberman — Johan Sigfrids — Johanna et Yohan — John — John Hartz — John Samuel — Josef — Josef Taylor — Jules Casoli — Julia Weaver — Keith Barrington — Lauren — Leonard Burtscher — Ling-chih Kao — Lion Goodman — Luc Estebanez — Luigi Nardi — Lynn McLeod — Marcel Ward — Marie — Marion Cipriano — Mark Chopping — Mark Northfield — Mark Olsthoorn — Mary Ellen Cassidy — Mary Lee Guthrie — Marylee Guthrie — Matt Flor — Matt Kursh — Matthieu Lengaigne — Michel Guichard — Mikko Pelttari — MNF — Momoko — Mr. and Mrs. Zimmermann — Nancy — Nicolas Brantut — Niklas Richardson — Olga — Olivier Boissier — Pablo Rougerie — Patrick Cassen — Paul Hettich — Paul M — Pauliina — Peter Roberts — Pierre Coupel — qgautier — Rebecca — Régine Perrin — Richard — Richard — Richard George — Richard Hendricks — Robert Alibrandi — Rudoche — Sarah Abboud — Sarah and Mike Kelly — Sarah Clunie — Sarah Parkhurst — Sascha Deri — Scott Hansen — Sims — Stéphanie Lejop — Stephen — Stephen L. Hansen,MD — Steve Sutherland — Susan — Susan Ackerman — Sylvain ACHARD — Teenie Matlock — Thomas — Thomas Pike — Tim B — Timothy Belko — Tobias P. Reinhardt — Tobin — Tom Nicol — Tom Smith — Ville Lahde — Vincent Cristia — William Everett — Zack Boruta — Anonymous (5)
$25 and more:
Aero — Aimee Slangen — Alice Frazier — Andrew Murdock — Aurelie Spadone — Beck Dunn — Britt — Bruce Atwood — Campbell Inan Igloo — Claudia — Dale Whitton — Dan — Donna — Doug — Ed Scott-Clarke — Eduardo Duvila — Edward Marlovits — Fillmore — Florence — Galen Townson — Gary — Geoffrey A. Pounder — Guillaume Samson — Dr. Harvey Fernbach — Holger — hollychilds — Hunter Cutting — Jake Hartnell — James Kvitkovich — Jason Hanson — Jason Oatway — Jean-Michel Campin — Jeannette Castaneda — Jill Stoddard — Joanne Mclain — John — John Cox — John Williams — Jonathan Lauderdale — Joseph Hardin — K Leow — Karl Kibler — Kevin Boyce — Kevin Clark — Larry Dobson — Lea Hildebrandt Rossander — Liisa Antilla — Lisa Applegate — Lucy Fellowes — Malcolm Shackleton — Maria Ievleva — Marie Brun — Marta Perez de Lope — Mathilde Radiguet — Matthew — Matthieu Galvez — Matthieu Leclair — Max King — Megan McCann — Michael — Michael Henehan — Michel Tsamados — Mieke Thierens — Minda Monteagudo — Mitar — Morgan — Nicole Holstein — Pauline Provini — Perrin Melanie — Peter Smith — Peter Smith — Philip — Phyllis Frus — Pierre Cauchy — Pierre-Louis Dietz — Rand — Rasmus — Raymond Williams — Robert — Roger — Romain Vassor — Sabah — Samuel Slanina — Sarah — Sharon Rippner — Shelly — Shirley — Silvia Pampani — Stacey Curtis — Steffen Kuehr — Stephanie — Stephen Matthew — Sue Davidson — Therese Sayarath — Thibault Laplace — Thushara — Tracey — Tullio Rossi — Walter — Wendy Dillenschneider — Xavier Durbet — Xavier Levine — Zachary Matheson — Anonymous (10)
$10 and more:
Ana Rodriguez — Andy Hengst — Ann — Ann Edminster — Anthony G. White — Bapt Shepherd — Basile Gallet — Benoit Vanniere — Bryan Lane — Catarina R Palma — Christian Cappendini — Christine Bremer — Christophe Cassou — Clotilde — Colter Hochstetler — Dan — Dana Sawyer — Daniela Hettich — David Curtin — David Ferrera — David Hämmerli — David McLean — David Migliore — Davnel Now — Deke — Eleanor Goldfield — Emilie Capron — Enis Zahirovic — Fernanda Santos — Frank Macauda — Gabrielle Barraque — Garrett — George S Ledyard — Ginevra Are — Gioia Gregori — Glenn — Greg Gautier — Greg Lankenau — Gregory Hill — Harvey Cohen — Henning Olav Fjeldheim — Hugh — Ian James — Ian Wilcock — Istvain Bojtor — James Bradley — James David — Jane Upshur — Janet Bernard — Jasper Trendall — Jeremy Tuhdiel — John Winer — Jose Rehbein — Joseph Nelson — JR — Julian — Kay Knox — Kenji Daniel Yoshida Pedersen — Krister Honkonen — Lawrence — Linda — Lou Novak — Margaret Ruggles — Marina Lara — Marine Urvoy — Mark Bachelder — Mark Egan — Matt — Matthew Roberts — Matthew Thomas — Meghan Maraia — Melinda Mohamed — Melissa Chesnut-Tangerman — Michael Levitin — Morgan — Nenad — Nicholas Dove — Nico — Paul — Pernelle Kandel — Rahul Batra — Rendon Holloway — Richard Gos — Richard Hauser — Rose Anderson — Sarah Popov — Sebastian Fink — Simon St Petersburg — Sjouke van Houten — Stephane Gerard — Sue Rowe — Susan K Willis — Tarek — Taylor Harrison — Teresa — Terrence — Terry Fundak — Tim Roberts — Tom Cullen — Tom McLean — Vishal Rana — Will Bugler — William — Zac — Anonymous (12)
$5 and more:
Andrew Herrera — Andrew Revkin — Ben Davis Hammond — Catherine Hurd — Craig — Irina Oltu — Johnathan Chung — Kevin Peloquin — Kevin Tunc — Kristin Smith — Laura Kiritzé-Topor — Marga — Maxime Lauze — Miguel Pinto — Patrick Lapera — Portia Odell — Remko Dijksma — Rob Callender — Rousseau — Scott Osberg — The Wanderluster — Thomas Manaugh — Tylan Watkins — Anonymous (6)
---